Meg Morrill
The holiday's are here and Meg Morrill is pleased to offer the gift of sewing to you!
Meg is offering four different classes to those who are looking to give a personal gift for the holidays!
Classes will be held at Newmans Sewing on Saturday's from 10:00am to 2:00pm. Class participants will be required to bring their own sewing supplies to class (please see list below). Please contact Meg directly to set up an appointment.
Phone: 413-519-7386
Email: mmorrill413@gmail.com
Baby Gifts
2 hour class to make at least one bib and tee pee
Price: $30 plus supplies
Show off your creativity this holiday season by creating a stylish bib and "pee pee tee pee" for that little one in your life.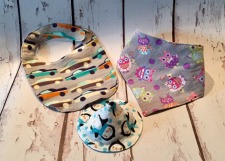 Stanley Snowman Family:
2 hour class
Price: $30 plus supplies
Make a Stanley and finish the family at home!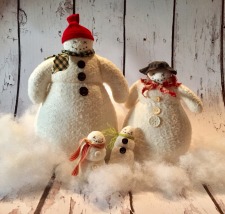 Learn to Sew
2 hour class
$25 plus supplies
A class that is perfect for beginners looking to learn how to sew! Create a pig stuffy which makes a great gift for middle school kids and teens!
Start Making your Own Clothes
3 hour class
$40 plus supplies
*A serger is helpful but not required for this class.
An easy knit fabric clothes project for women or little girls!