Repairs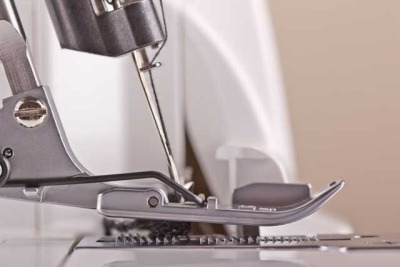 SEWING MACHINE REPAIRS
All Makes, Models, Brands & Years!
We repair Household, Industrial & Commercial Machines
- All work done on premises
- Full Parts Department
Sewing machines can last over 20 years, which means you won't have to buy a new one for a while. However, with wear and tear over those 20 years, sewing machines will need repairs and tune-ups to ensure it is working at its best. Newman Sewing offers sewing machine repairs for any make or model so you can get back to your sewing and quilting as soon as possible.
Reasons why your sewing machine needs a repair:
Won't turn on
Skipping stitches
Needle won't move or is broken
Motor won't run
Bobbin thread breaks
These problems can arise because of wear and tear from sewing projects over the years or sometimes using lower quality needles and accessories on your machine. Although some things can be fixed by yourself at home, bringing your machine to a professional can guarantee the repair is done correctly and won't cause further damage.
If you encounter one of these problems, you shouldn't wait until the last minute for a repair. Waiting could cause more damage to your machine. Newman Sewing offers repairs for all makes and models of household, commercial, and industrial machines. We have years of experience working with sewing machines and making repairs. We also have parts and supplies for all makes and models of household/home sewing machines. Our rates and turnaround times are better because we do the repairs in house at our store.
If you think your sewing machine is in need of a tune-up or repair, contact Newman Sewing at 413-736-5766 for more information!
---